A lot of us don't think about our gardens, until spring has sprung, which is often too late, if you want to enjoy summer in your new garden. It's a fair assumption to make, that in winter, our industry and garden designers aren't busy; there's not much happening in the garden, everything has died back until the milder weather comes our way again.
People seem genuinely surprised when I tell them that it's business as usual, that landscapers work through the winter and that in fact, there aren't that many days that they cant work (apart from our recent continual wet days!)
In my opinion, there's no better time than winter, to think about a garden redesign, you have time to meet garden designers and start thinking about what you want. It's a great time of year, to clearly see the existing layout and structure of any evergreen planting and there's a lot less plants to cut back and remove, once work gets started.
You may have an idea or no clue as to where to start with everything, there's a lot to be considered, when investing in your outside space. Your first priority is to pick a garden designer that you'd like to work with, then its recommended to have a site survey of your garden, which will allow a designer to start designing. It's important to have a site survey done, as this will facilitate important information required by the designer and landscaper. The survey will enable them to both see accurately area sizes, ground levels, hazards below ground, trees etc.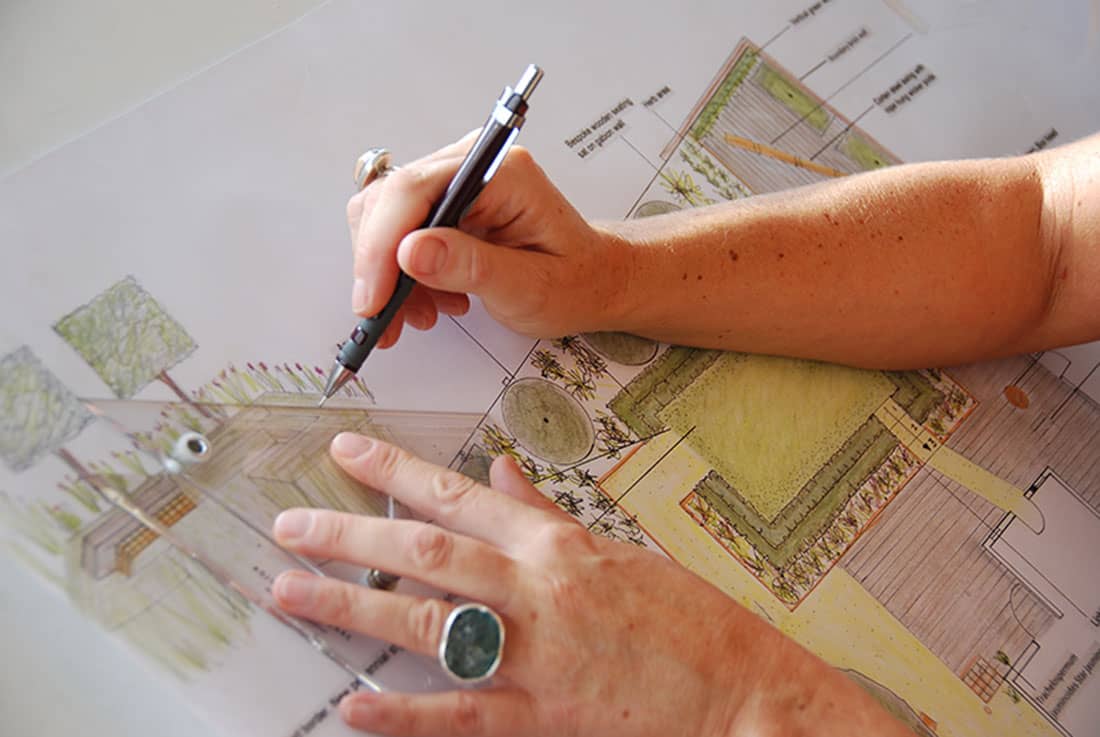 Realistically by the time you see any concepts and designs from a garden designer you could easily be looking at four weeks. Once you have agreed on your design you need to start talking and meeting suitable landscapers to gather quotes, which could be the same amount of time again. Your chosen landscaper, will probably be mid job, with others booked in already (minimum duration of a contract tends to be 3 to 4 weeks).
As a guide, from deciding that you want to redesign your garden, to being at a stage to start the work could easily take 3 months. Landscaping time on site could be an additional month, a total window of four months, before you can start enjoying your new garden.
Planning your project properly, with enough time will enable you to make the right choices on everything; from designer to contractor, to materials to plants, thinking ahead saves money and stress.
My advice… start planning early, otherwise you wont be enjoying this summer in your new garden, but next year!
We'd love to hear from you, if you are thinking of redoing your garden. Claire Winchester Landscape & Garden Design info@clairewinchester.com 07714 336116